Happy Valentines Day!
I am one of the fortunate few to have a very romantically-inclined significant other... the chocolates and champagne type. He even got up this morning and made French Toast (a favorite!) in the shape of a heart while I was in the shower! And that's not even the most romantic part... the most romantic part is: he does this (almost) every morning! I am truly blessed. I'll be honest, I often think "Why on earth did I end up with someone so incredible?! I'm not such a nice, wonderful person..."
While we're on the subject of love... a reminder of our FIRST EVER Layout Contest at My Digital Addiction!
Xandra Martin
(be sure to check out her
blog
, too - she's giving away some Valentine Goodies today!) is sponsoring "The Greatest Love Story Ever Told (at My Digital Addiction)." Let us your love story and win an exclusive add-on to Xandra's "Long Live Long" kit!
And now, in honor of overpriced flowers on Valentine's Day, here is a couple hundred megabytes of free ones! This kit is a little different from what I usually design, but who can resist dozens of sparkly flowers?!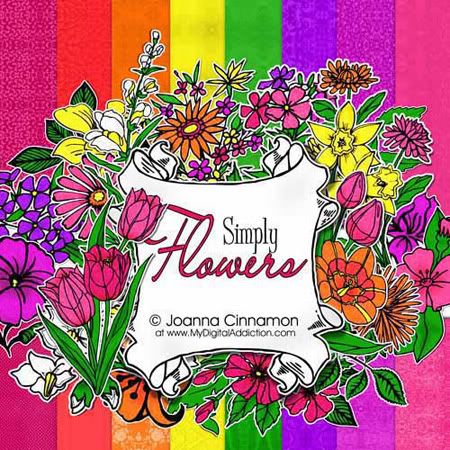 Sorry! This product is no longer available for download.
OH! And I don't want to forget... Friday is the last day you will be able to sign up for Pay-Per-Play, the new audio advertising! There has been such a great response that they need to get more advertisers to accomodate the demand! If this is something you are interested in, sign up
HERE
! At least get your name in the bucket before the opportunity is gone!