Oh my gosh! It's getting hard to keep up! But I'm guessing everyone is busy around this time, and I'm not the only one who's behind... would you believe I haven't even started my Christmas shopping yet? I've been wretchedly sick for the past 2 weeks. It's apparently something that's been going around down here and being pregnant, I seem to pick up absolutely everything that comes my way. However! Today I am actually feeling a little better and I swear I'm going this afternoon to get my shopping done.

How about a few pictures from Cancun, like I promised? It'll take your mind off the weather for a few delightful seconds... it's been cold, cold, cold here.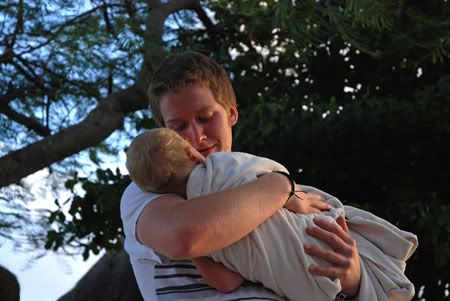 And finally, I didn't forget! Here's the next installment of "We're Pregnant!" And speaking of being pregnant, can someone explain to me those women who "just love being pregnant"?! How do you "glow"??? That is so foreign and un-understandable to me right now, I can't even tell you!
I will working on Christmas - one of the pure joys of being a Nurse! So Merry Christmas to each and every one of you! I hope you all have a wonderful time with your families and friends!