Hey guys! Ahhh.... I have a few days off from my "real job" as a Labor and Delivery nurse and I need it! I've had a few difficult days... so many people tell me "Oh, you work in Labor and Delivery! You're so lucky! You get to see all of those babies... " I have the impression that most people have no clue what my job really entails. The fact is, my job has very little to do with rocking babies... and although (for the most part) I do love what I do, there are times, this past week included, when there's nothing pleasant about it. There are times when I encounter sad, sad, miserable lives that affect me to the point that I can't sleep for days... even after doing this for 13 years!
So, I am decompressing by lounging at my computer and scrapping and designing to my heart's content! I think I'm pretty much finished with the add-on of "Colors of Cancun" so here it is! You can click on the preview to be taken to the My Digital Addiction Download area. Also be sure to snag Part 1 and the matching alphabet!
Sorry! This product is no longer available for download.
Here's a layout I made, using the "Colors of Cancun" kit and Add-on. My sister's going to kill me, but I get a kick out of sitting on the sidelines of the pool with a long lens and a fast shutter speed. Hehe!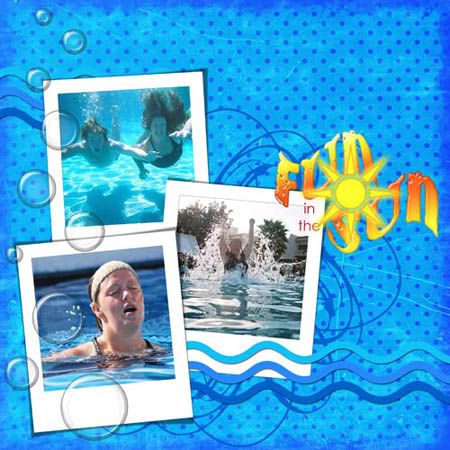 I also wanted to give something extra to my blog readers. You guys leave the most inspirational notes and emails and I really love being able to give back to you all. So here is the second set of stickers from "Colors of Cancun."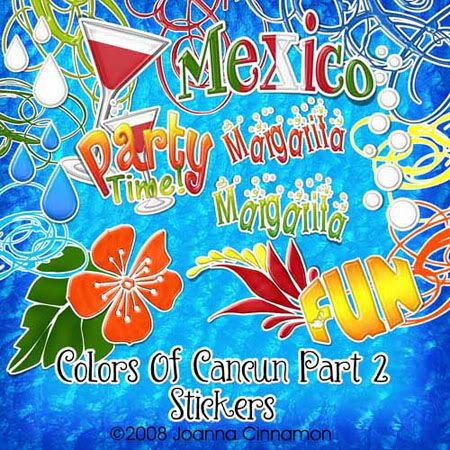 Sorry! This product is no longer available for download.