Happy Memorial Day to all of those who celebrate it. I actually had to work today, so no backyard grilling for me! My boyfriend was off, though, so he stayed home and cooked the best pork taquitos with guacamole that I have ever tasted! That was really a treat to come home to after 12 hours!
Yesterday was his birthday. I took a huge risk and bought him a PS3. He was so excited (and admittedly way too old to be excited about this)! Needless to say, he played the entire day. Not sure if I'll ever see him again. LOL!
Here's the next installment of "Text Talk." This time it's the coordinating alpha: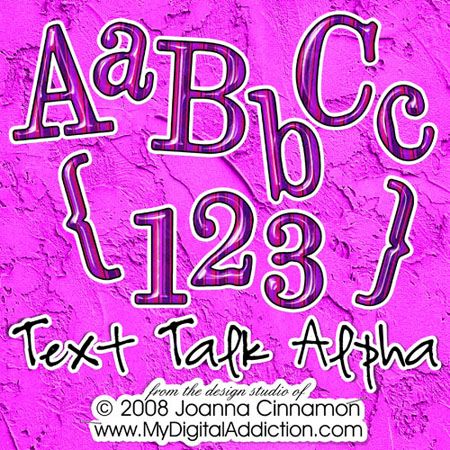 Sorry! This product is no longer available for download.